SUMMERTIME TAKE OUT

TUA 9
Edamame, ZAWAN-Style
POR PIE TORD 12
Springrolls homemade 4 pieces
SOM TAM 15
Green papaya-salad with peanuts
GAI SATAY 12
Satay chicken, 4 pieces
APPETIZERS MIX 32
Springrolls 4 pieces, satay chicken 4 pieces and edamame
TOM YUM SAP GOOG 25

Lemongrass soup with shrimps and mushrooms, jasmin rice
PAD SUKIYAKI TAU HU 25
Steamed tofu in Sukiyaki-Sauce with mushrooms and herbs, jasmin rice
GENG DEANG GAI 25
Red curry with chicken and vegtable, jasmin rice
GENG DEANG TAU HU 25
Red curry with tofu and vegtable, jasmin rice
GAI SAP PAD GRAPOW KEI DOA 29
Chicken with chilli-garlic-paste und holy-basil, thai-style fry egg, jasmin rice
LARP GAI 29
Chicken with chilli-lime-dressing and herbs, jasmin rice
NAM TOK NUEA 42 / 52
Beef entrecôte thinely sliced on roasted rice with chili lime dressing, jasmin rice, 150 gr. or 250 gr.
YUM PLA TUNA 42
My grandmother's style Nam Tok, thinely sliced tuna, roasted rice with chili lime dressing and herbs,
jasmin rice
GOOG MANGORN PAD PRIK 59
Spiny lobster with garlic chili paste and bamboo, jasmin rice
EXTRA JASMIN RICE 3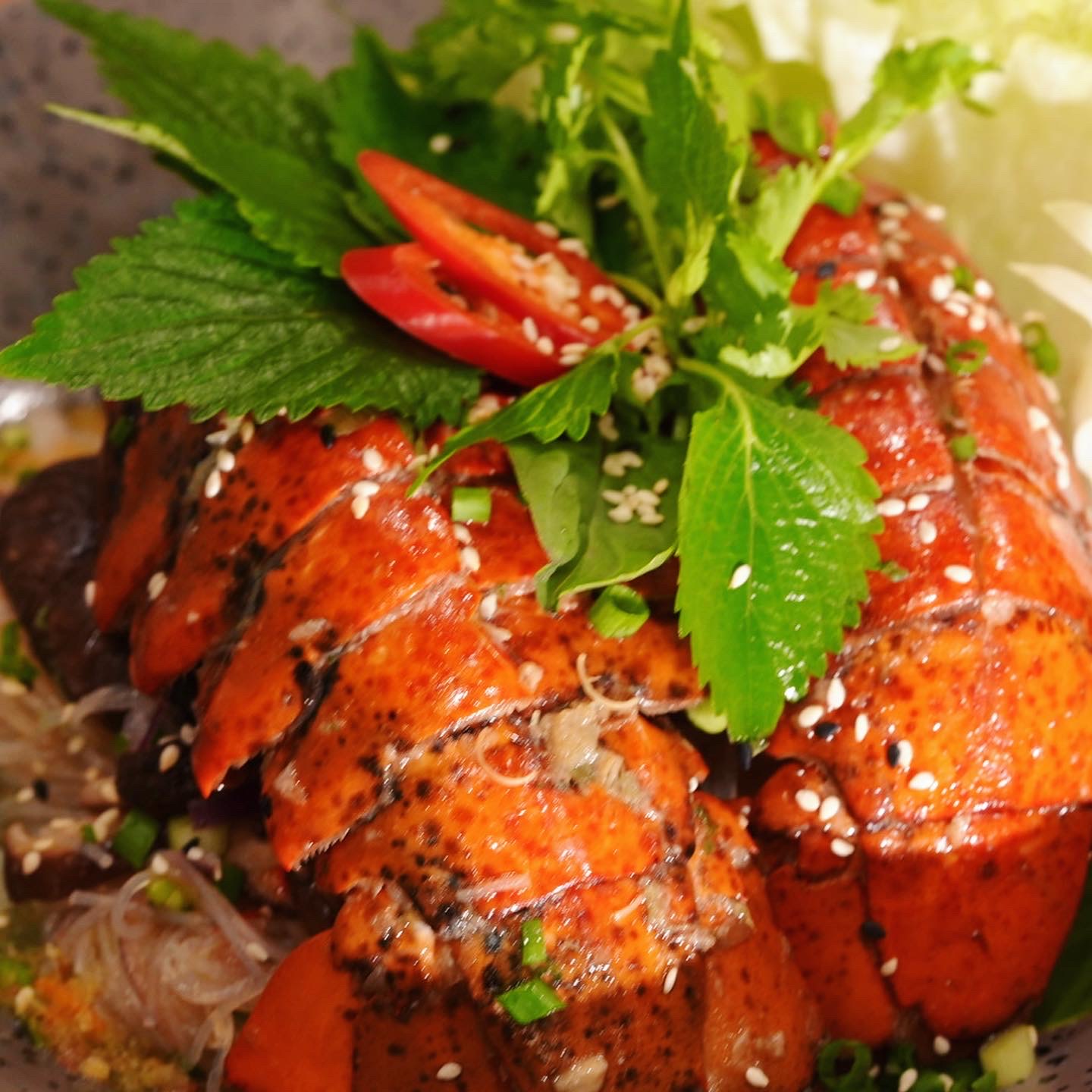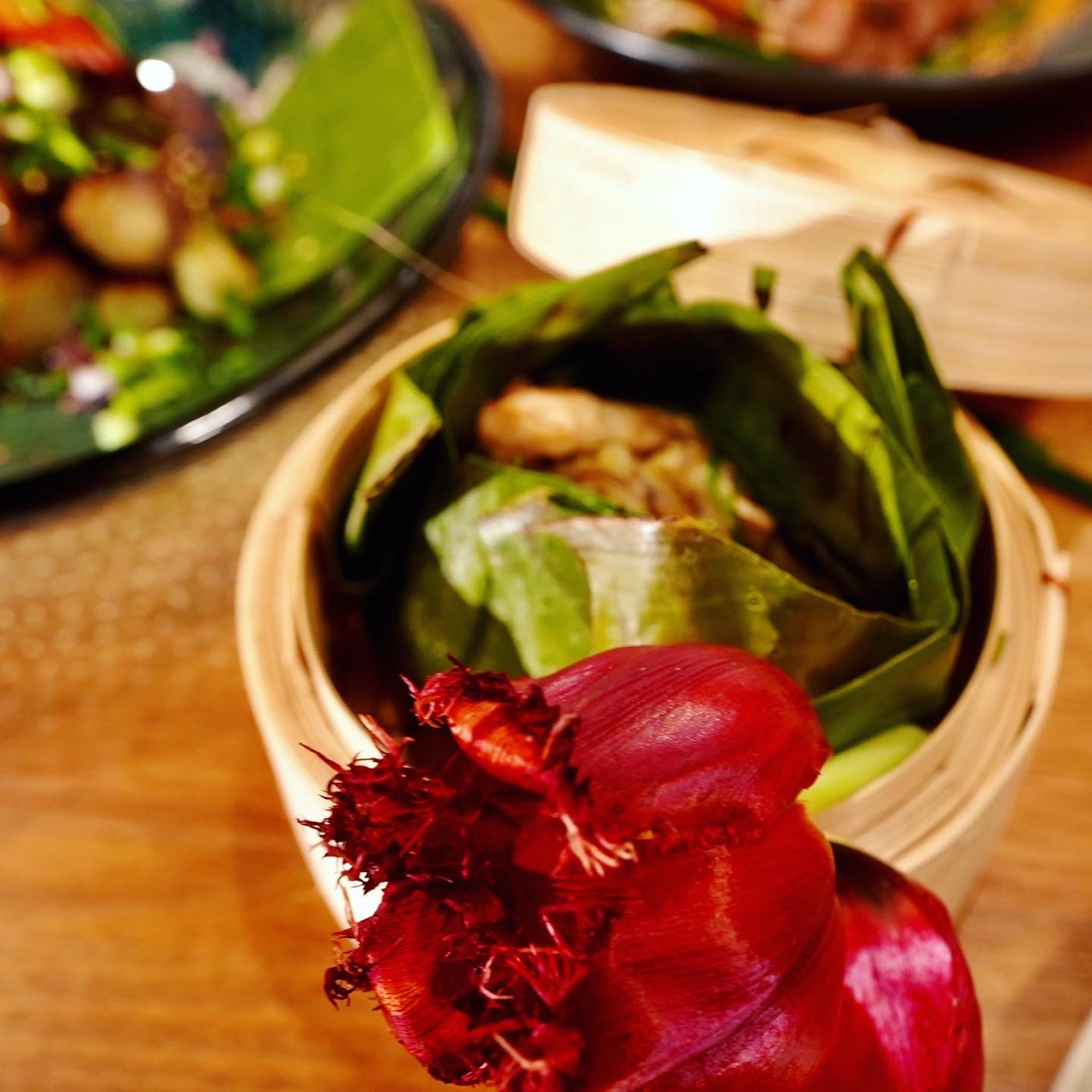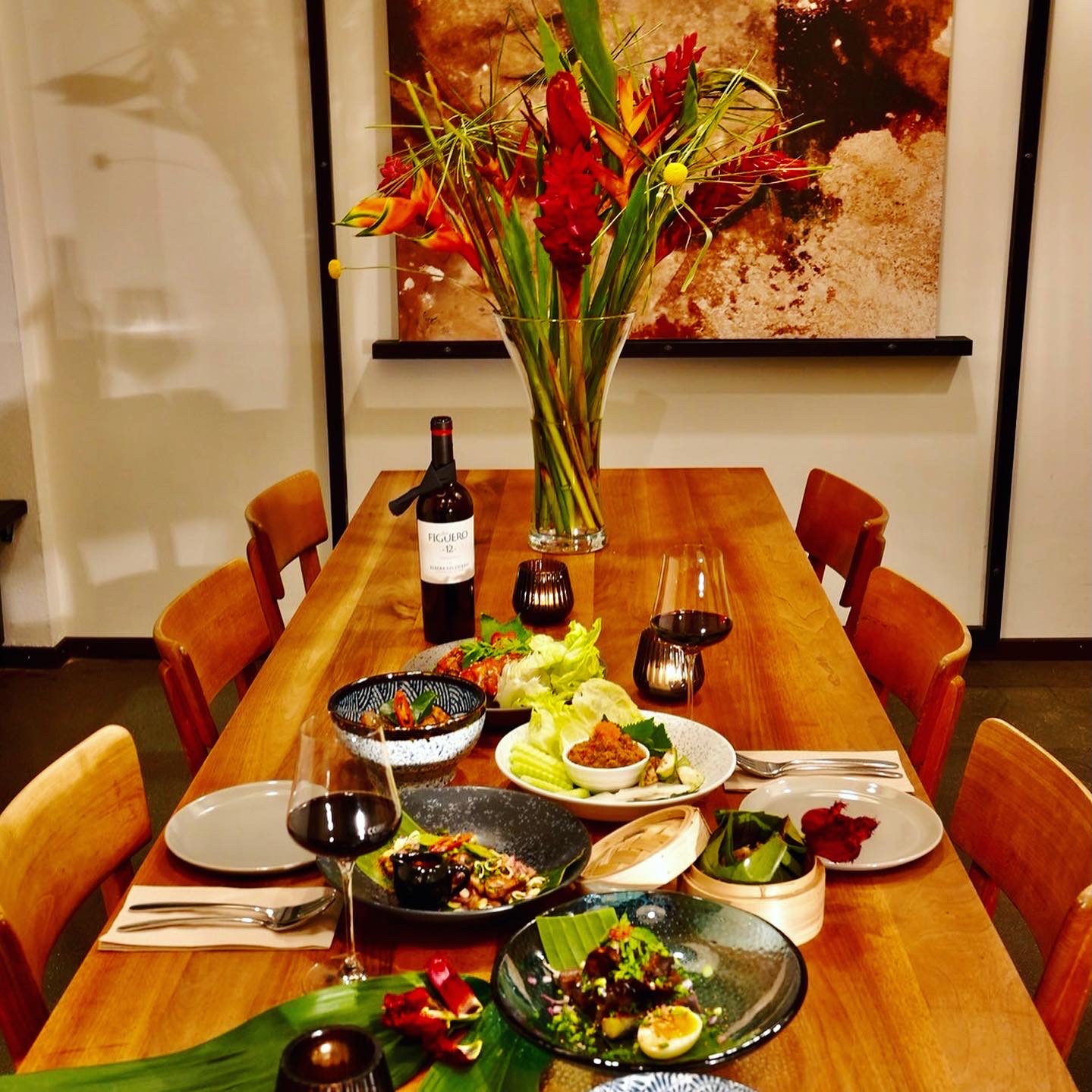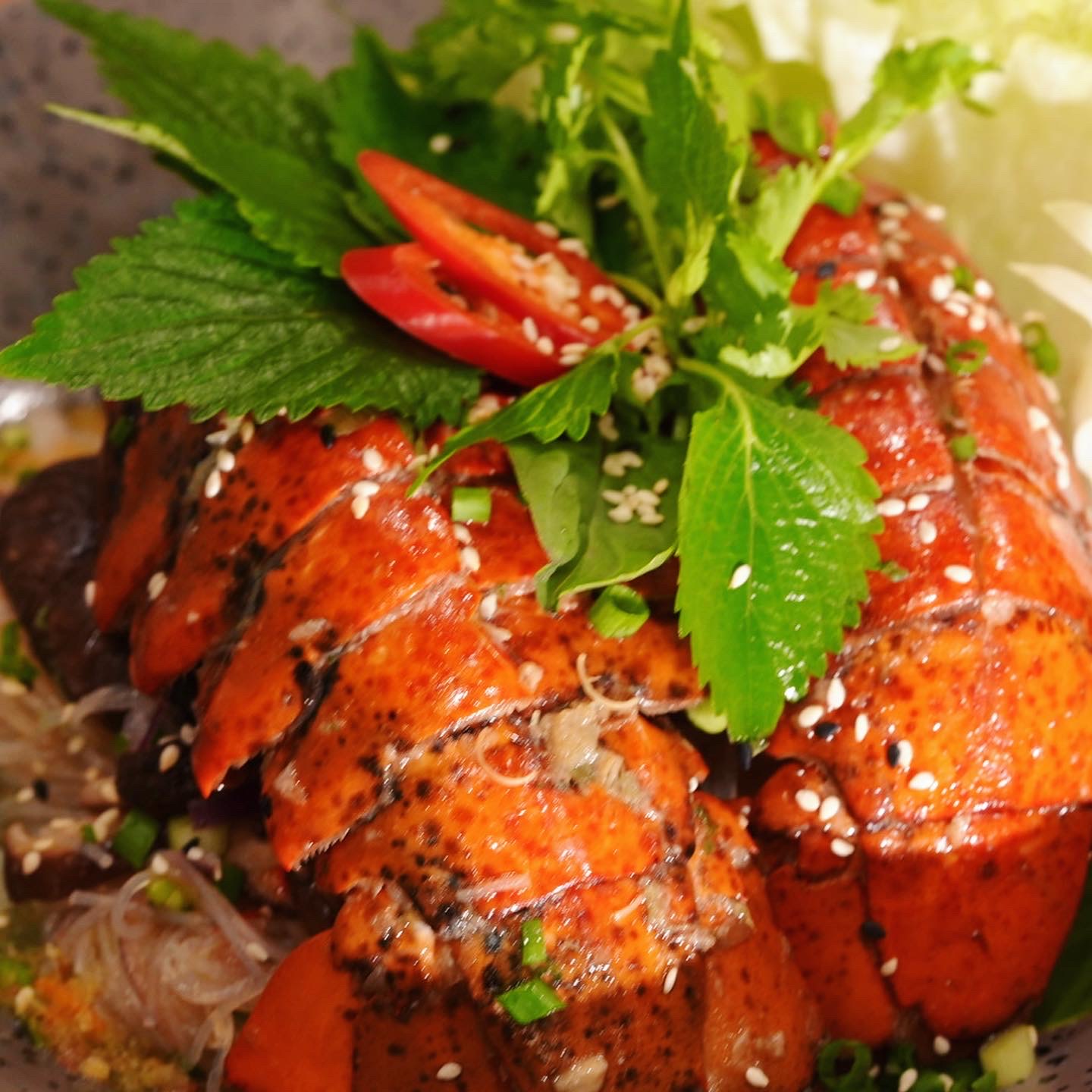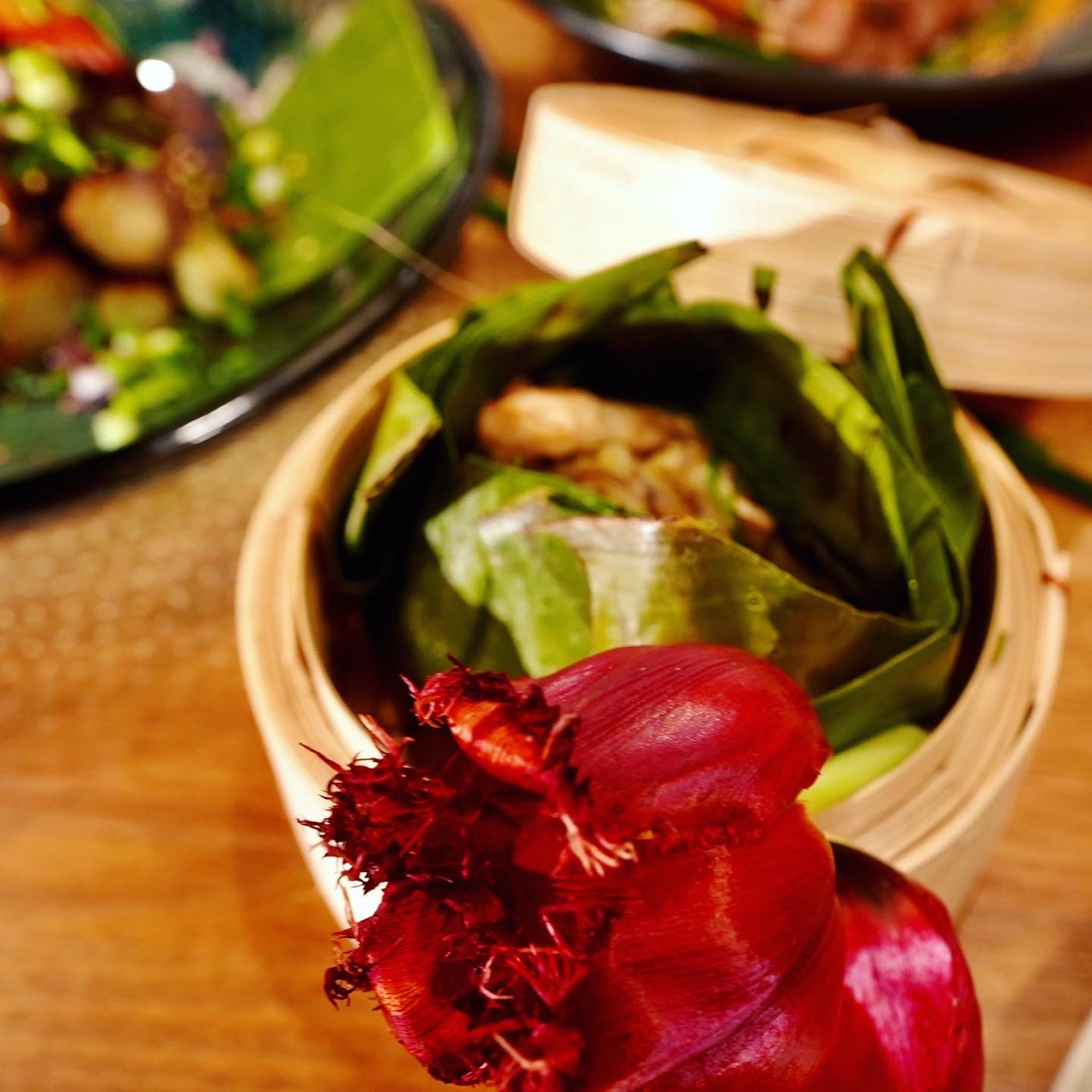 HERKUNFT UNSERER PRODUKTE
All unser Fleisch stammt aus der Schweiz (Poulet, Rindfleisch, Schweinefleisch). Crevetten aus Vietnam. WAGYU aus CH, USA, JAPAN, je nach Verfügbarkeiten. Eier aus der Schweiz.

Unsere Lieferanten: Angst, Bianchi, Künzli

MÖGLICHE ALLERGIEN UND INTOLERANZEN
Erdnüsse, Soja- und Fischsaucen bilden wesentliche Elemente der thailändischen Küche. Auf Wunsch und nach Möglichkeit nehmen wir Rücksicht auf Sonderwünsche in der Zubereitung (z. B. Glutenfreie Sojasauce). Bei Fragen zu Inhaltsstoffen geben unsere Mitarbeitenden gerne nähere Auskunft.